Add Your Heading Text Here
COVID-19 and the digital transformation
Very likely, in the years to come, we will look back at 2020/21 as the time that accelerated the e-commerce sector at an unprecedented pace. Forbes estimate that ecommerce growth has been accelerated 4-6 years.
As online shopping fast becomes the new normal, it is more important now than ever that businesses look at giving themselves a digital makeover, generating more sales online.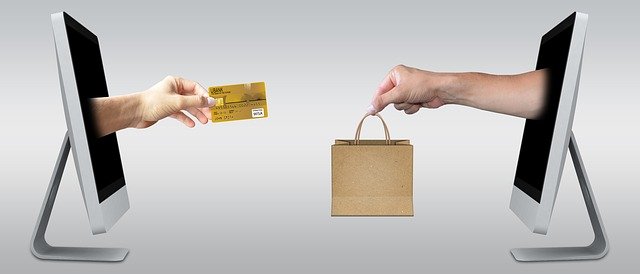 Why a website is important now more than ever
No matter what your business or service is, having a website is sure to help improve your sales and generate leads. A business as simple as a coffee shop has great potential to sell online, either through a website, a mobile app or third parties such as Just-Eat who partner with a number of cafes and larger coffee chains across the UK. 
As important as sales is, a well designed website also lends greater credibility to your business, helping potential customers know what you have to offer quickly, in greater detail and from anywhere giving yourself a much larger footprint in your industry. Online sales are not only convenient but also cost effective. Another survey by Forbes found that 40% of shoppers researched purchases online before buying them in-store – from electronics to apparel to even groceries. 
How businesses are keeping up
In the UK, one of the hardest hit industries by the pandemic was the events and event management industry. Venues and exhibition halls were empty most of the year, offering no revenue with over 100,000 jobs lost as a result. To adapt to the new world we live in, these venues have started to take their services online. Online conferencing apps which have seen spectacular adoption and improvements during the lockdown, have improved to the point where participants can have the same effect as being there in person, with virtual lobbies, exhibition halls, seemless live conferencing features, etc.
With more services becoming online, companies such as ourselves are looking at ways to develop new application features to help our clients. DC Digital Media recently partnered with Lanarkshire Repair and Paint Centre to create high quality visual content for their website to sell their services with features such as online assessments of vehicle damage and online quotations.
Restaurants and takeaways started operating with minimal staff, taking their orders online through their own websites or mobile apps and through food delivery companies just as Just-Eat and Deliveroo.
Attracting customers online, through your website
With a digital makeover, one of the obvious hurdles many  new businesses seek to overcome is keeping up with the competition and attracting customers online. When you have your website or E-Commerce platform, you want to promote it so your customers can find you online. 
Many companies during the pandemic have put an emphasis on their digital marketing budgets, looking to improve their online visibility through Search Engine Optimisation and Pay Per Click. Equally, a lot of effort has also been put on revamping their existing online platforms to achieve high conversion rates with quality content.